This film will tell you a bit about what happens at Casa Taller . . .
A group from Brazil produced this film about Casa Taller, which clearly shows why Sam felt that this project mattered enough to use any free time to cycle up the steep hill up to San Louis, a poor community neglected by the state, high above Bogota in Columbia, where he worked as a volunteer o years, and which became his home from home.
Spoken by some of the community at Casa Taller (in Spanish with English subtitles by Bryan Dixon and translated by Paola Castellanos Lopez) :
About Casa Taller Las Moyas
Social, political context and beginnings of the project
The "Casa Taller de Niños y Jovenes Las Moyas" is an alternative, in-formal community education program whose origins date back to 2003, when a group of neighbours (with training and experience in community organisation and human rights) in the San Luis area of Bogota decided to work with a group of children from socially vulnerable situations, initially in the home of one of the neighbours. In 2005, having seen the demanding nature of the initiative and the clear need for alternative training programmes for children and teenagers, they rented a semi-ruined house and started reconstruction and conditioning work to prepare the space for the realization of workshops (initially for artistic, artisanal, agro-ecology and environmental) with children and young people from the San Luis and La Esperanza neighbourhoods. Along the way, more neighbours and friends of all kinds became involved (anthropologists, social communicators, housewives, potters, etc.) feeding a knowledge-dialogue that has strengthened this training and educational initiative. The workshops and the time shared together in the Casa Taller provide a framework for work around the development of individual and collective human potential, under overarching principles of solidarity, fraternity, autonomy, freedom, and social responsibility.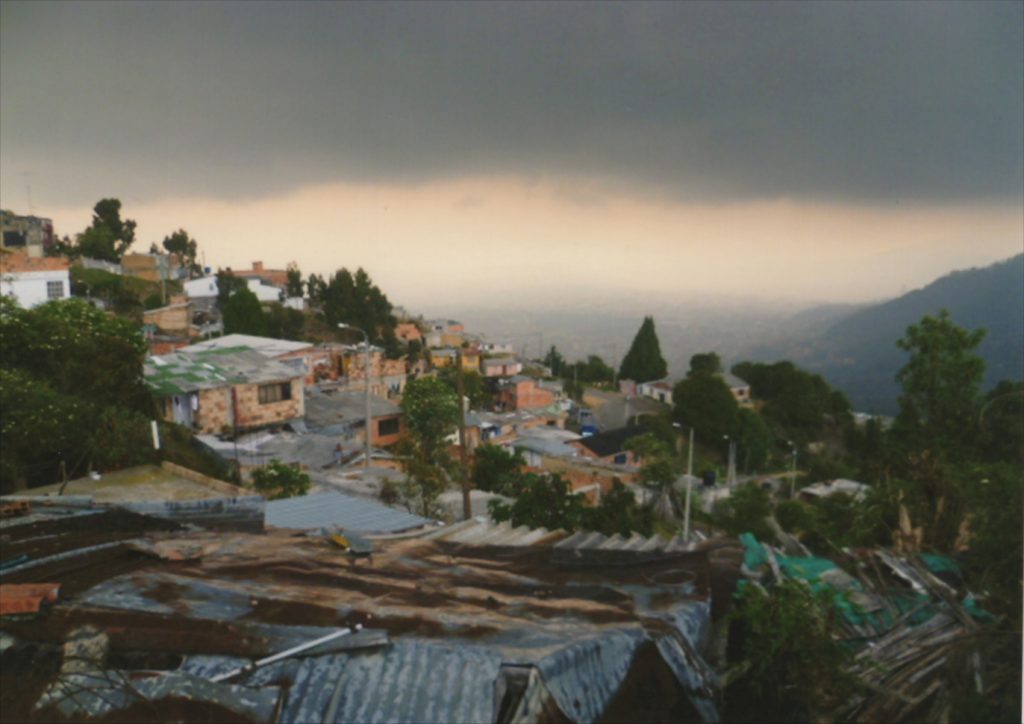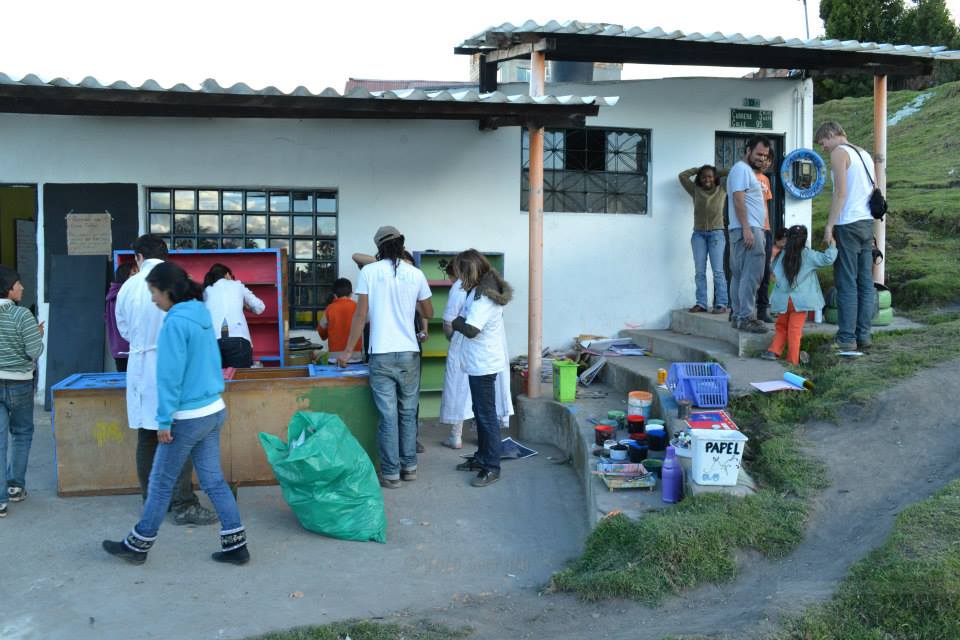 The program is geographically located in the San Luis neighborhood, located within a forestry reserve in the northeastern hills of Bogotá, which has meant (due to conflicts between different state entities) that the community's legal status has not been recognized. This "non-legality" has implied, on the one hand, situations such as community self-management (community aqueduct, construction of schools and parks) and, on the other, the lack of guarantees in their fundamental human rights. Within the program, different actions are carried out (training workshops, trips, through the program "Traveling School, participation in artistic and cultural events, productive projects, etc.) with young people. Youth in this area have been identified as a sector of the population in a particularly worrying situation, because of the systematic violation of their rights and high vulnerability. To mention some of the risk factors, there is a high rate of consumption of psychoactive substances in this area (especially marijuana and bazuco) that leave many young people in situations of destitution and crime, there is a high rate of teenage pregnancy and a very low rate of young people entering higher education and becoming part of the labour market in this ruthless capitalist society .
CURRENTLY
This year the project completed 14 years: 14 years of dreaming, knowing and sharing different visions of the world, during which time we have been refining the methodologies, philosophies and political positions that guide the process. Directed by the desire not to become an institution, an NGO, or a center of workshops for the use of free time, we have forged an alternative proposal of non-formal education that has ended up becoming a large family, which joins in a SPACE TO BE, with all the particularities which that implies, based on three fundamental principles: SOLIDARITY, AUTONOMY AND FREEDOM.
Since its inception Casa taller has opted for alternative ways of doing things and getting things done, that is why in economic terms we do not receive (nor seek) funding for projects by cooperation agencies or state entities. The maintenance of the House and the project is possible thanks to the economic solidarity of groups like you, to the various workshops that we carry out, always with a productive component, and in a way, to the "unbridled consumerism of the world", which makes many people no longer want things that we know and can use within our space: this is how we have built a house that today has a living room, dining room, library, music room, laundry, kitchen, bakery, a workshop space for sewing, carpentry and plastic arts, an orchard, greenhouse and if that were not enough, room to receive guests, all this mostly recycled or made by ourselves, including the building, books, instruments, materials etc. It is important to highlight that when we receive economic support, this is invested in the improvements of the house, in the payment of public utilities services- water, electricity, gas, in the payment of taxes, and in some of the workshops that sometimes demand materials that we cannot do ourselves or that we cannot recycle, likewise some of the money is invested the project of ESCUELA VIAJERA (travelling school), which is one of the most important projects for Casa Taller.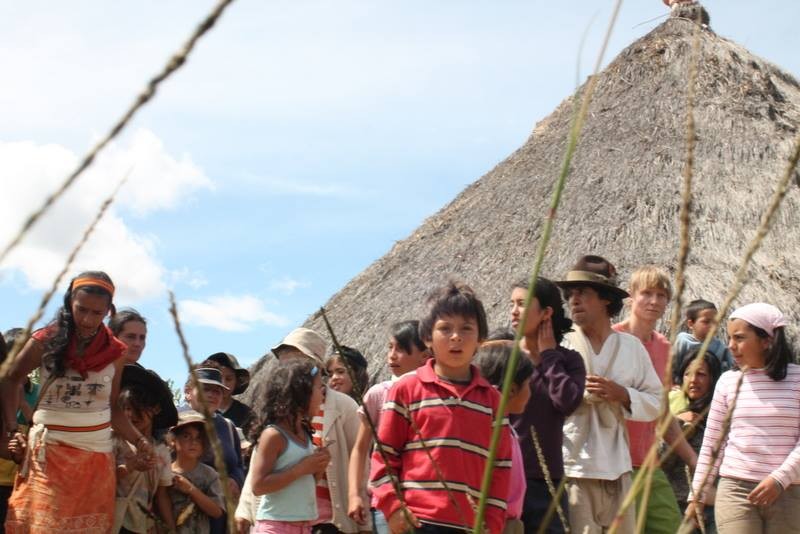 The ESCUELA VIAJERA project is where we make one trip each year to different areas of Colombia, meeting the diverse communities and peoples that exist in our country, their organisational forms, and their autonomous governance structures (as in the case of indigenous communities or Afro-Colombian who have their own laws). These trips allow us to understand, that the world is wide and diverse, that we can learn from everyone, that there are diversities and many other ways of life. However, these trips are never just for pleasure, since we previously do a coordination work with the social movements of the territories which we travel to, so that the members of Casa Taller can seek to help to strengthen some aspect for the communities, for example by teaching some of the skills which we have learned in Casa Taller to members of the community.
WHO USES CASA TALLER
During these 14 years countless children and young people have passed through the project, some continue today and have become the leaders and teachers of the project: Sandra a 17 year old girl, who entered the process when he had just 8, like Lorena, David, Wilgen and others.
We currently have 50 people linked to the project, ranging from children of 5 years old, young people, mothers and grandmothers.
WHAT WE DO AT CASA TALLER LAS MOYAS
THE KIDS:
We have a group of 20 children whose ages range between 5 and 12 years, with them different activities are carried out including cognitive and pedagogical activities aimed at school reinforcement, and artistic processes, all based on the appropriation of values ​​through workshops and games.
Among the activities we do are:
Tutoring
Weaving
Workshops
Crafts
Workshops
Bakery Workshop
Agriculture and food sovereignty workshops
Arts Workshop
Farm workshop
Ice cream factory
THE TEENS :
This group is made up of 20 boys and girls, aged between 13 and 20, most of them have been in the project for more than 6 years, becoming part of the dynamic team of the house and the teachers of the new generations, Various activities are carried out with them include: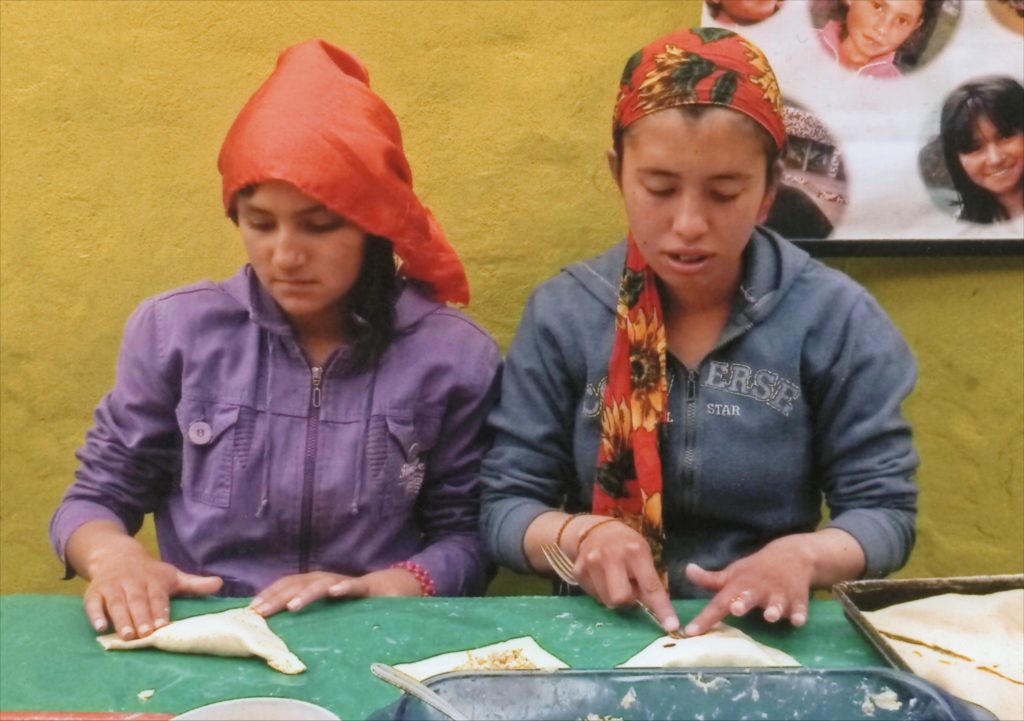 Weaving workshop
Crafts Workshop
Bakery Workshop
Music Workshop
Gender and sexuality workshops .


Also we accomodate the diverse interests of the groups such as preparing to enter college, entering working life and the various activities use of leisure time as preparation videos, concerts, walks and other activities that are not part of the workshops we do at the Casa Taller.
THE MOTHERS :
Although there are very few mothers who come to the house to be part of it for their own interests, we have been working with 4 of them who have found a home where they feel supported and give themselves the opportunity to learn, in this case are the same kids from Casa Taller who teach and integrate everyday activities for the mothers who are in the process, also try to support in as much as is possible, with the childcare on days when they work. We also provide accompaniment for difficult incidents such as you domestic violence, separation or unemployment. It is also important to highlight that the majority attend because they find in the Workshop House a space to be heard, valued and integrated into the different activities where they are made to feel important and necessary.
THE GRANDMOTHERS :
During the whole history of Casa Taller, grandmothers have played an important role, because just as mothers they need to feel valued, and their contribution has been vital to the process. The weaving workshops are led by them, creating a process of intergenerational learning through the oral tradition, allowing the transmission of traditional/ancestral knowledge and the sharing of experiences of 70+ years of life, nourishing our project – these are different ways to learn, and through the process the women end up becoming the abuelas of all children, the counsellors of young people and the caretakers of the adults, fetching coffee, checking if we already had lunch, looking after everyone, in short, the guardian angels of our process. It should be noted that they are the ones leading the Food and Agriculture Sovereignty Workshop, since they are the ones that carry knowledge about growing plants the garden and through their traditional recipes, teach us the true value of food, after all, grandmother is grandmother. We currently have 10 grandmothers in Casa Taller.
BEYOND CASA TALLER
Casa Taller has gained recognition at community level, due to our concern for the neighbourhood and participation in the community spaces for discussion and decision making. For us it is very important to sow in the members of Casa Taller the need to be engaged in their territory and what is going on around them, and the awareness of themselves being social actors that can propose and transform, hence they have a role to play in the construction of our community's destiny, this is how we carry out various actions that allow us to go beyond the dynamics of the house to advance community processes where the social fabric of the neighborhood is strengthened. Currently we lead environmental processes, we work with the community television channel and we do some workshops in the community's state school, likewise we belong to spaces at the city-level of Bogotá such as the network of farmers and the rural coordination platform of Bogotá, we maintain coordination relationships with other neighbourhoods and youth processes, in addition to participating in meetings, fairs and forums.
THE FUTURE
We will continue doing everyday workshops, things around our neighbourhood and building solidarity-based relationships between us, every day, recently we have been strengthening the process of developing our 'Farm' and the ice cream factory. We are planning to develop a new "Cacharreo" workshop space, that is, a space for children to experiment with construction processes using basic carpentry elements.
We are also planning our trip with the "Travelling School" initially with the kids and if we also can raise funds then also with the elders. We are preparing it in coordination with other social and human rights organisations in the region, generating effective relationships and twinning with territories where we can contribute with our knowledge.
On the other hand we continue, as every year, to work on the house, we are in the process of bioconstruction for the expansion of our campesino (peasant) kitchen, the reform and construction of the second floor of the house to create new work spaces. We are also thinking about the expansion of our peasant kitchen for our "Mingas", which is a form of community work where a group of people come together to build a common good for the community, working on the issue of food sovereignty for collective cooking days. We want to build a new weaving workshop to expand the current one. For the rest, we continue in the struggle to be better people every day, aware of and understanding others, inventing ways of being happy and building more equitable and solidarity-based relationships that allow us to be free and face this hard society in a better way.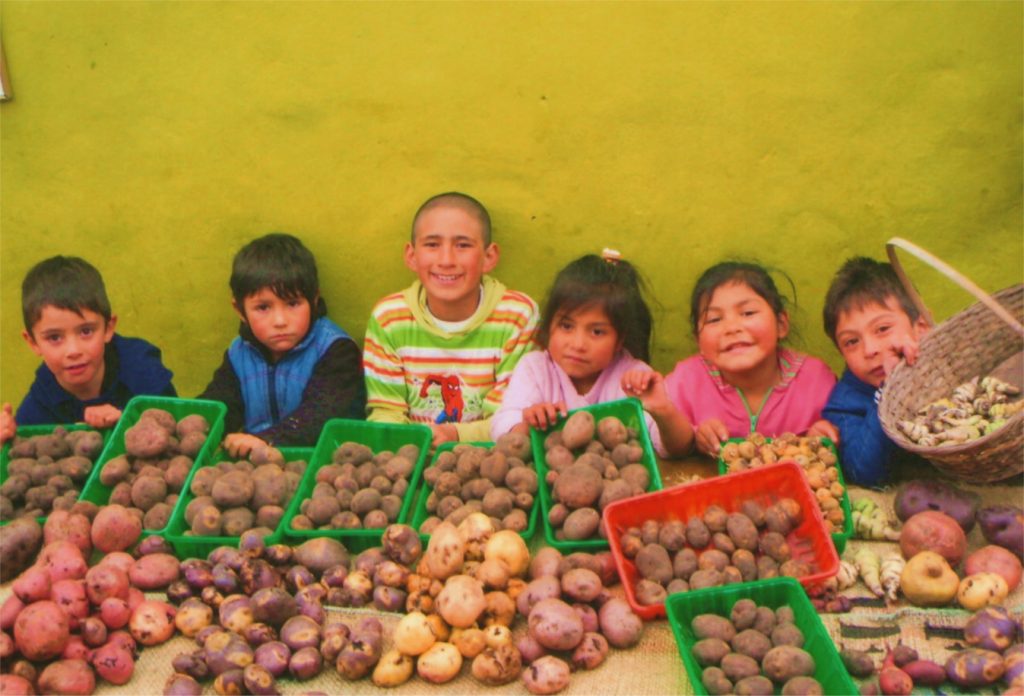 THANKS TO ALL OF YOU FOR BELIEVING IN OTHER POSSIBILITIES
---
Photos of Casa Taller
Here's a short video about some activities for young people at Casa Taller, presented by one of the founder members, Nicolasa Diaz . . .
Sam made this video with some of the people at Casa Taller about what they like about their community . . . . .
and a short video of the local community talking about Casa Taller . . .
• Sam Ling Gibson Trust Facebook • Click Here to follow the Sam Ling Gibson Trust •
The Sam Ling Gibson Trust is a UK Charity No 1191726